Issue 1
Standard Edition
£25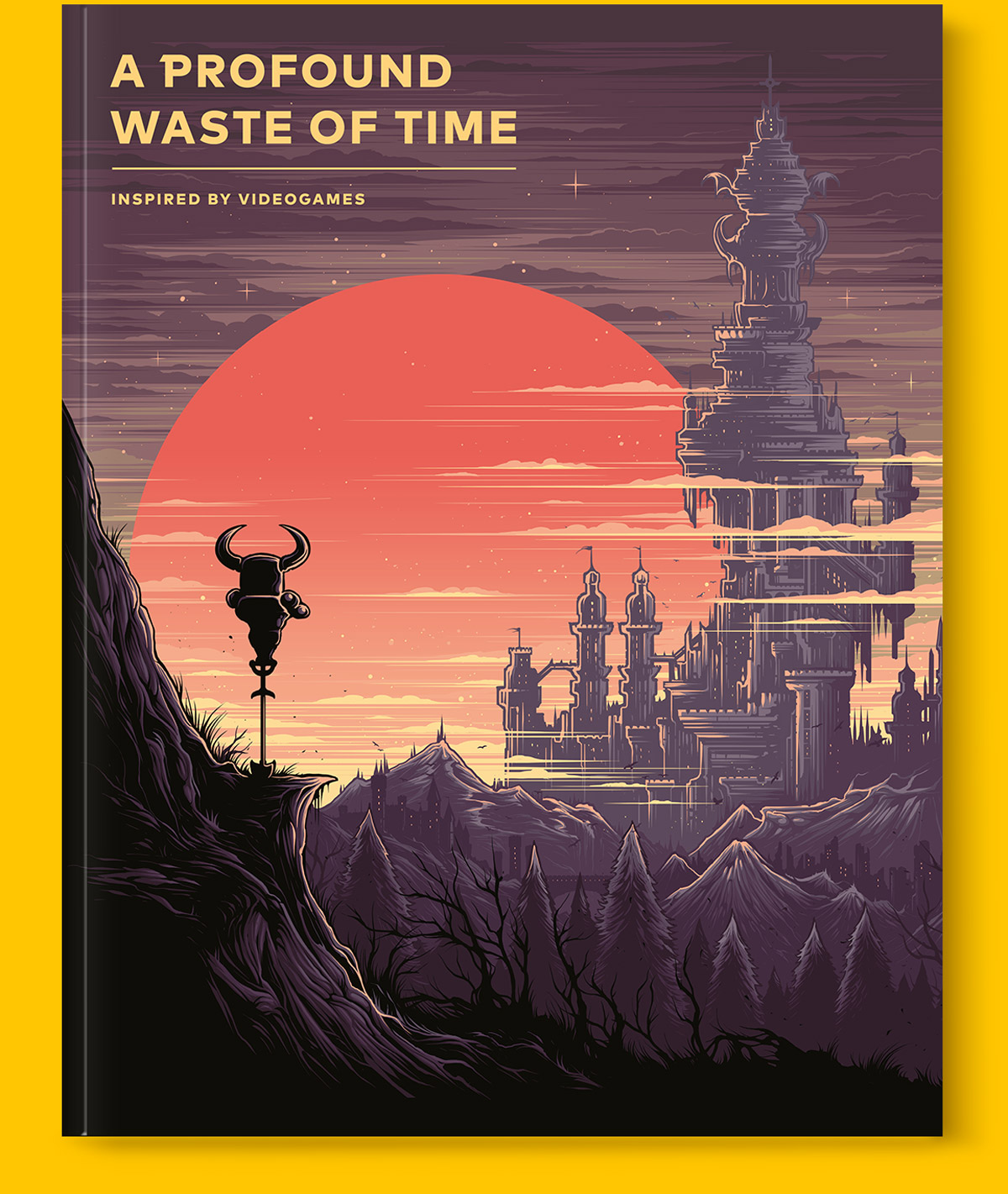 Issue 1
Special Glow in the Dark Edition
£40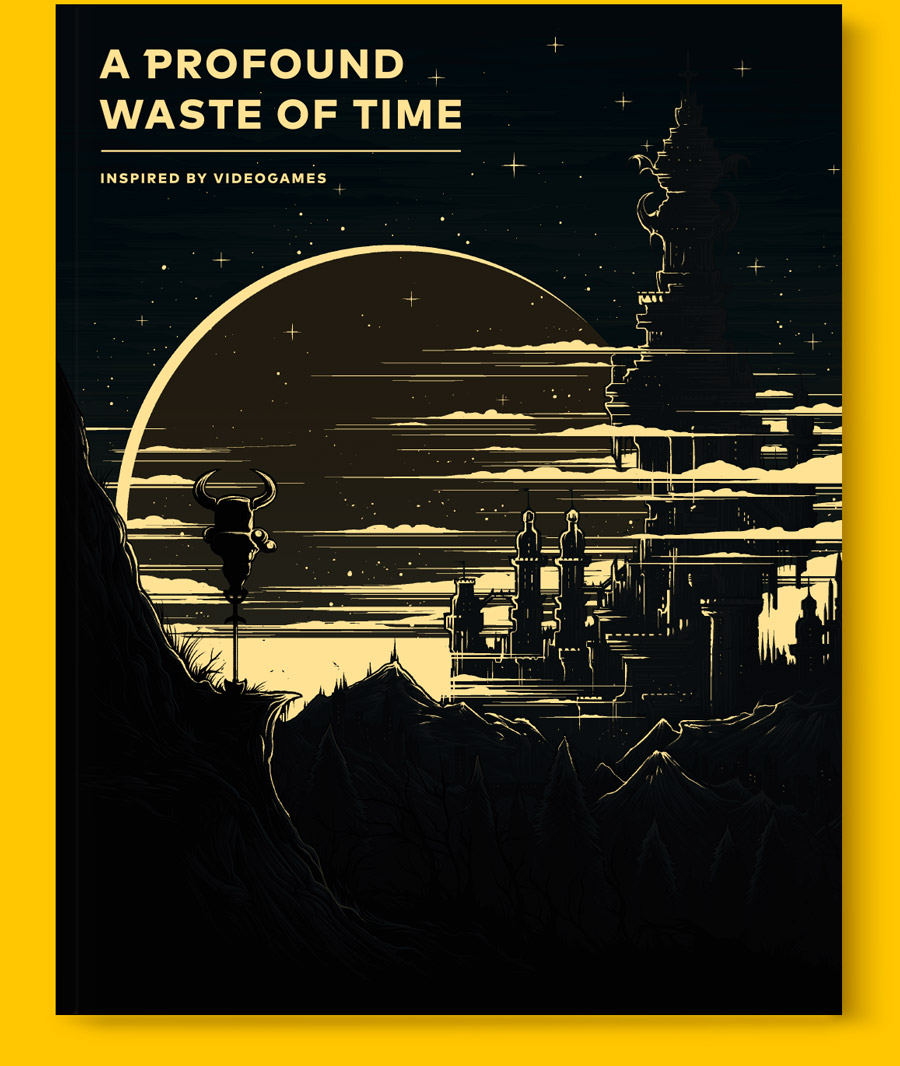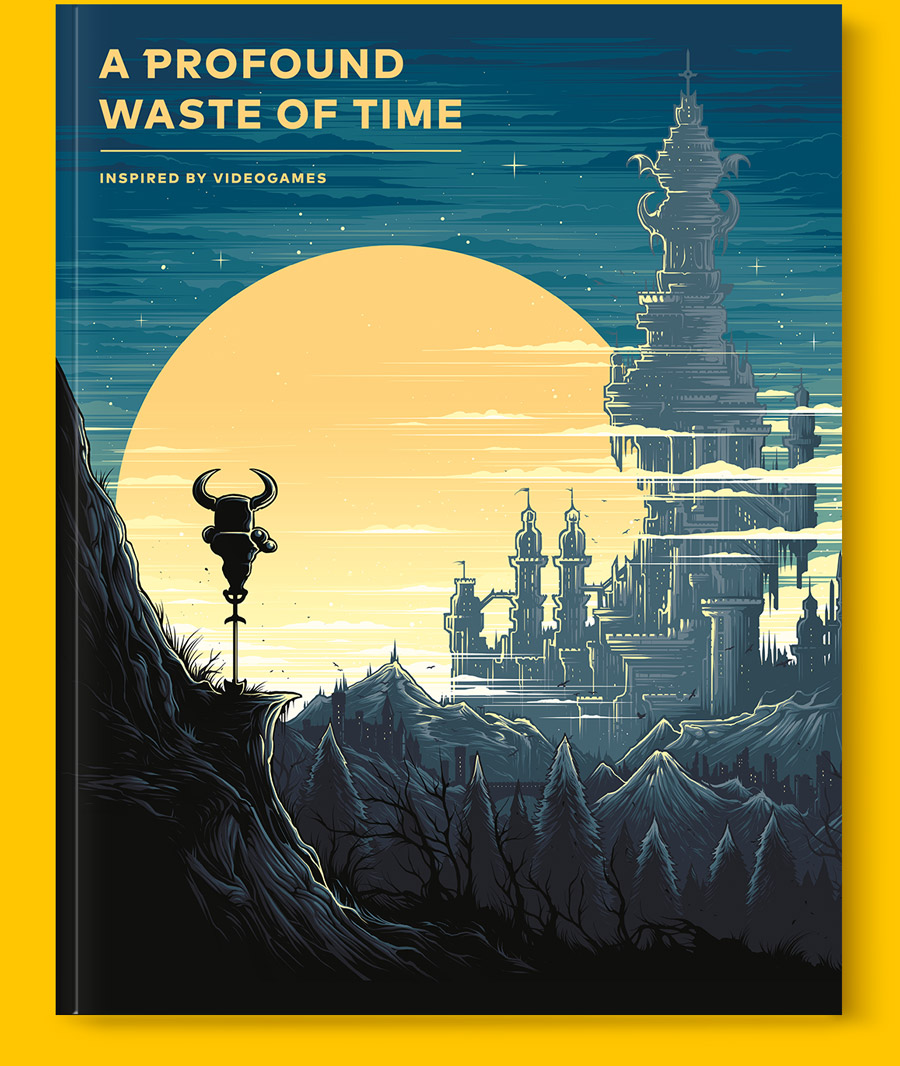 The debut issue of A Profound Waste of Time is a loving tribute to the art of making videogames. This bold collaboration of leading illustrators and renowned game developers earned much critical acclaim, including a Merit in Publication Design at the 98th annual ADC awards and Best Use of Illustration at the 2018 Slack Awards.
Following our successful Kickstarter campaign we can now offer orders of the magazine.
The special edition is of limited quantity and features a special glow in the dark cover, along with a pack of digital wallpapers.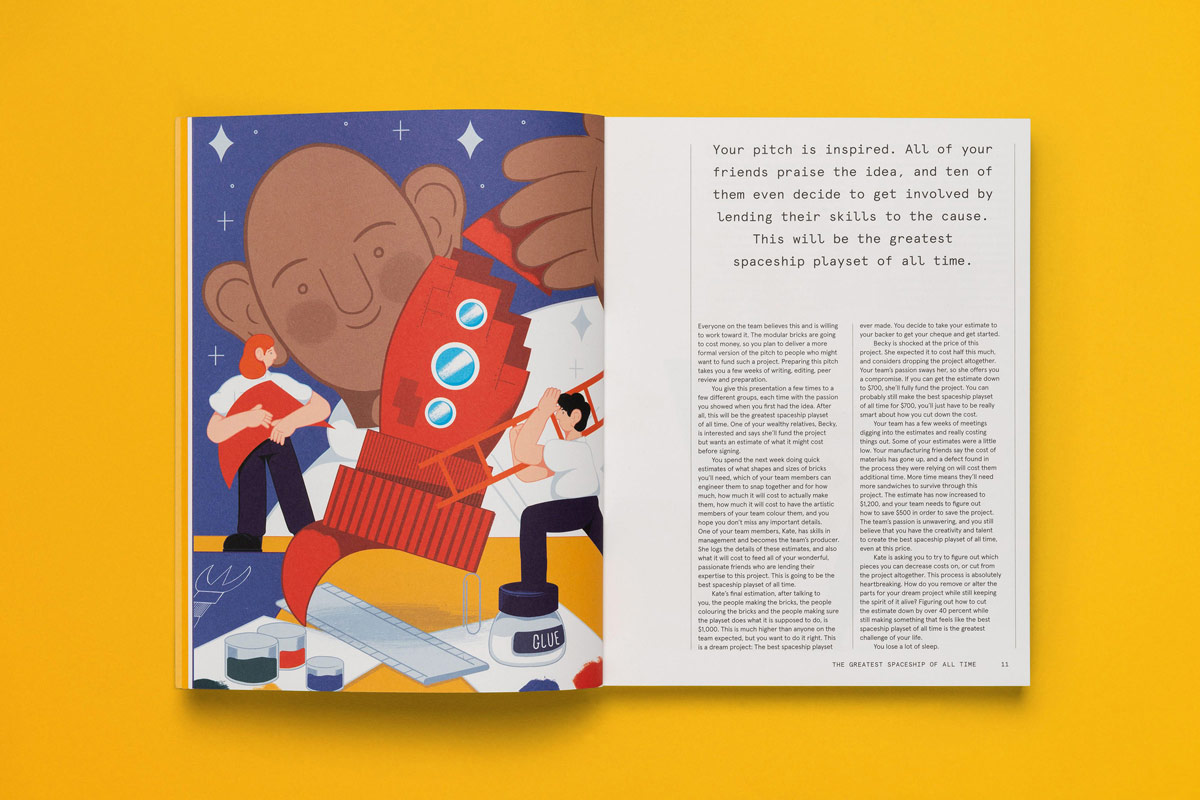 Specs
210 x 270 mm
Perfect bound
Litho print
Printed on 150 gsm Munken Lynx
Over 180 pages
24 page cut down section
BIT.TRIP Risograph 198 x 250 mm
Over 30 writers and illustrators
In this issue
An in depth interview with Yacht Club Games
Undertale creator Toby Fox in conversation with composer Jake Kaufman, illustrated by artist and animator Temmie Chang
Writer and actor Ashly Burch reflects on her perfomance as Chloe in Life Is Strange
A four-page fold-out Downwell diagram annotated by the game's creator Ojiro Fumoto
After watching his mother play her first videogame, Vlambeer co-founder Rami Ismail explores the idea of games as a language
Cover art by renowned illustrator Dan Mumford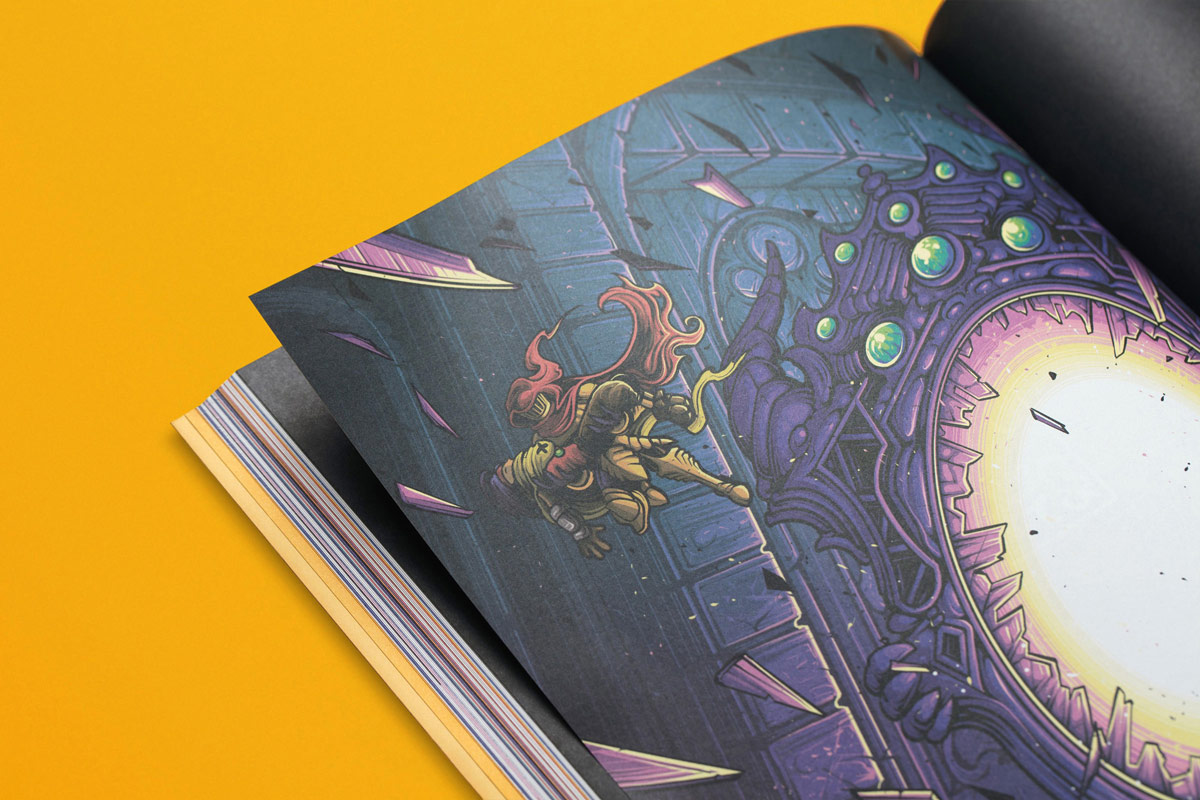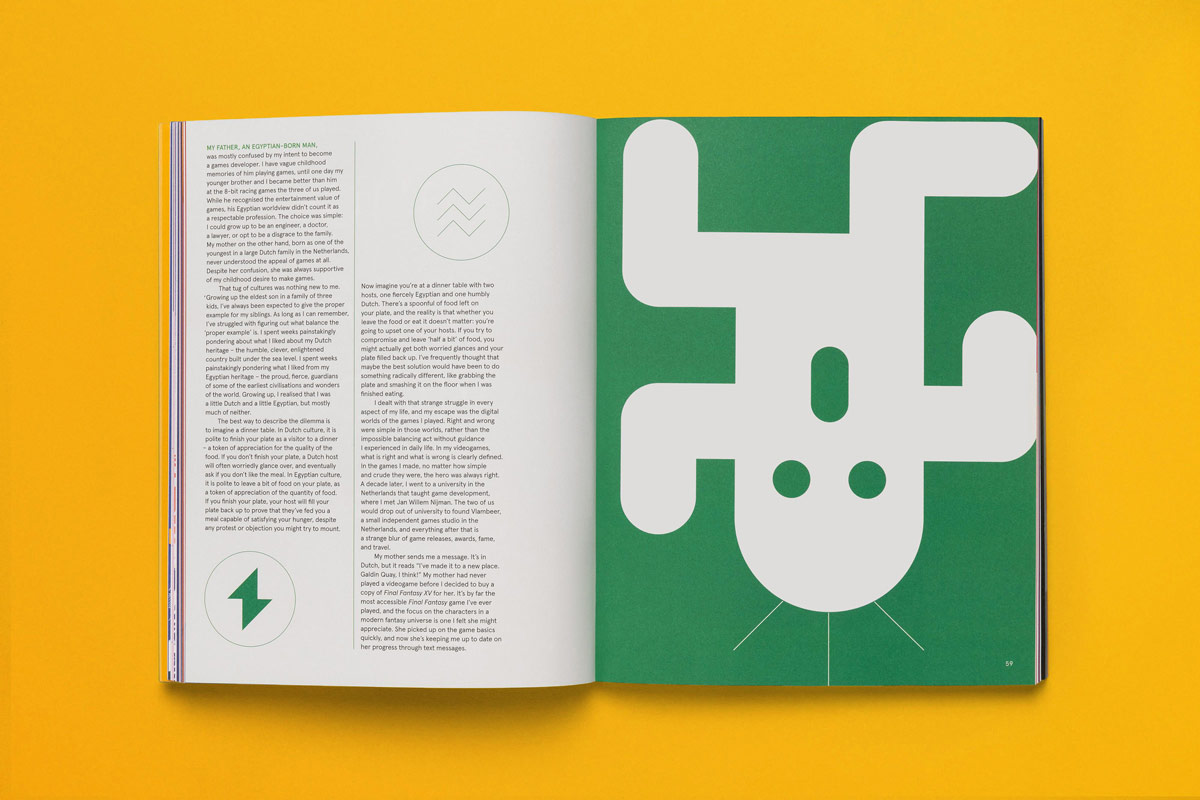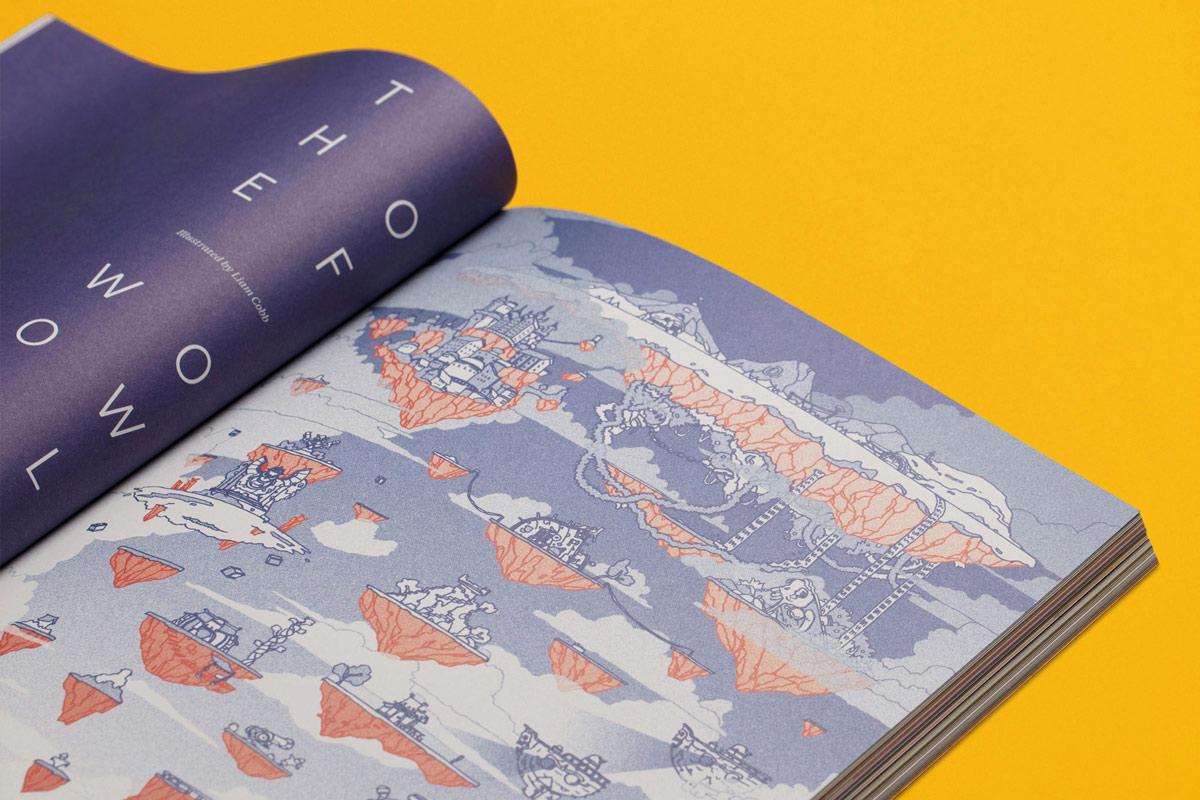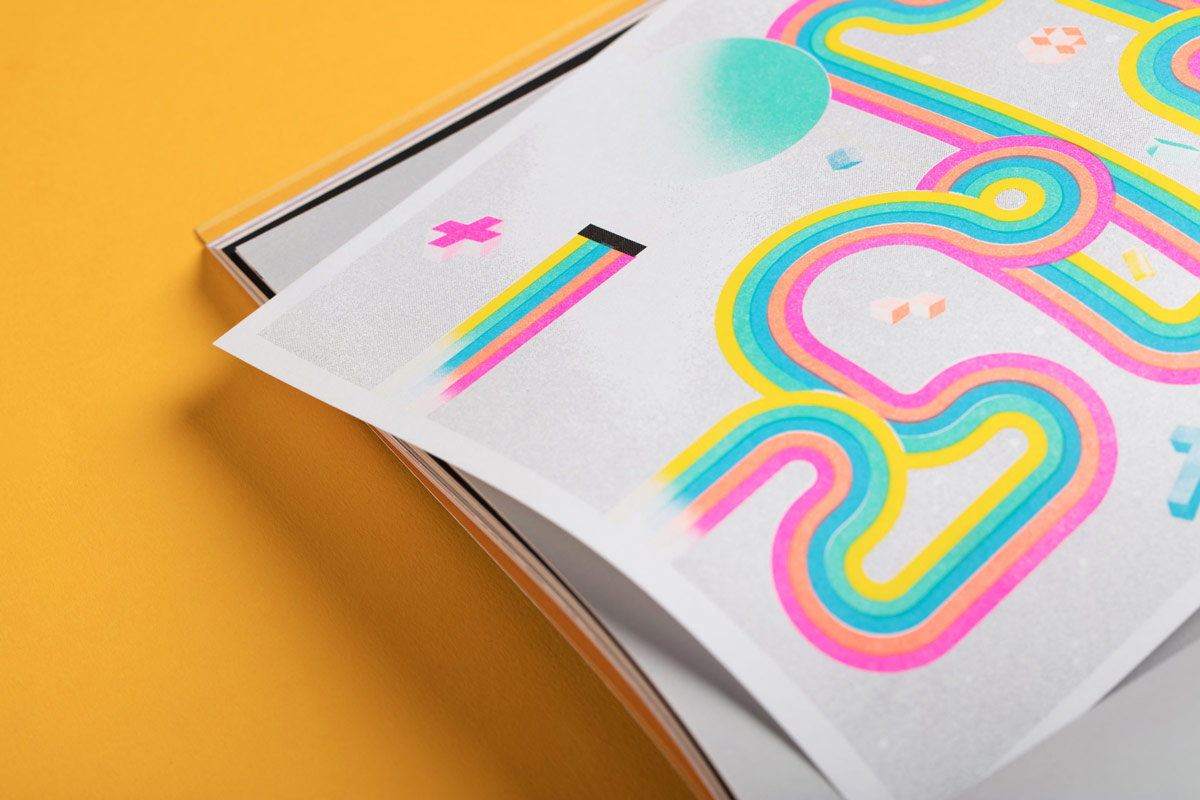 "APWOT encapsulates a fulcrum on independent publishing. Voices that defy the mainstream simply by being themselves"
Stack Magazines