Issue One
Standard Edition
£20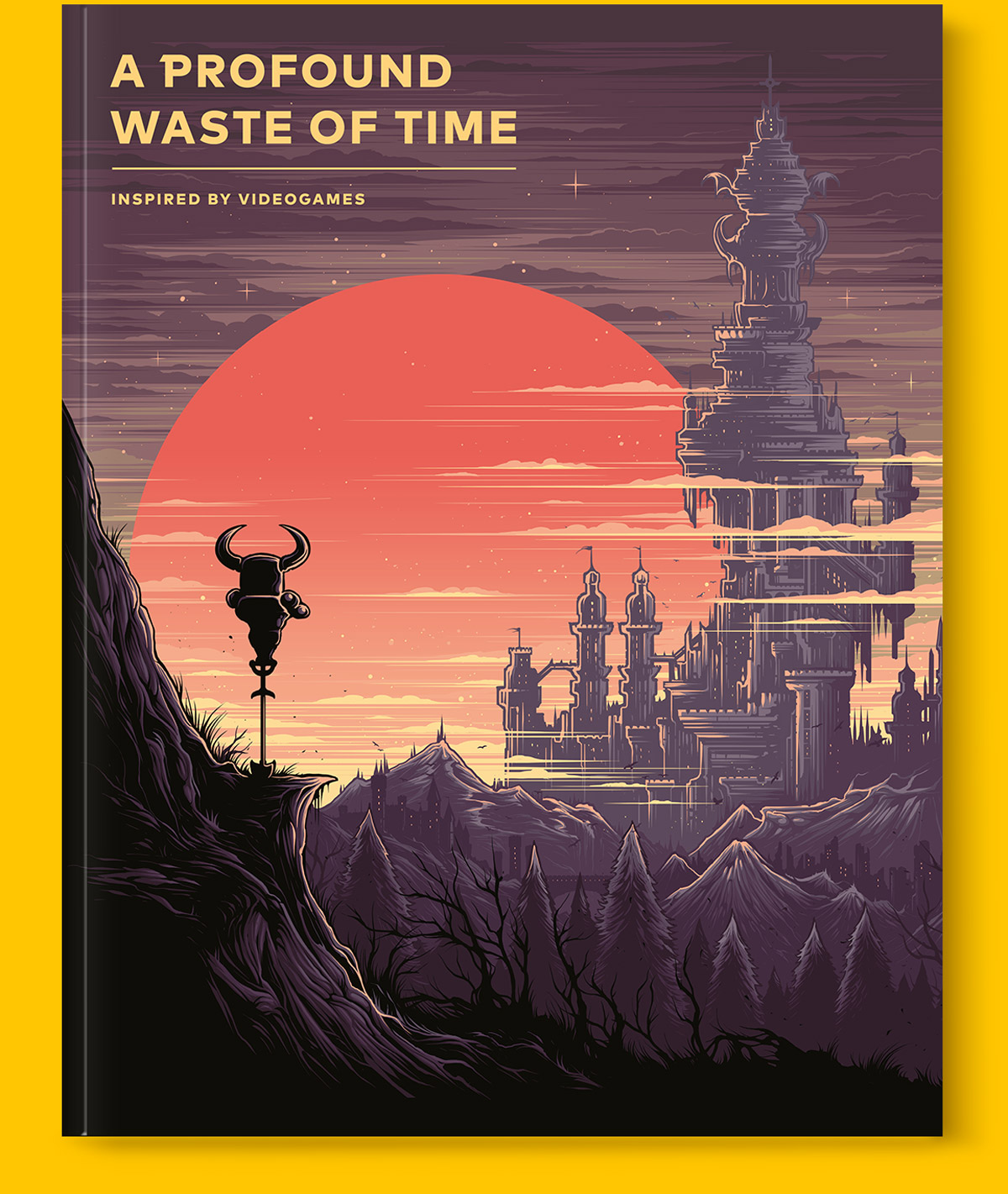 Issue One
Special Glow in the Dark Edition
£35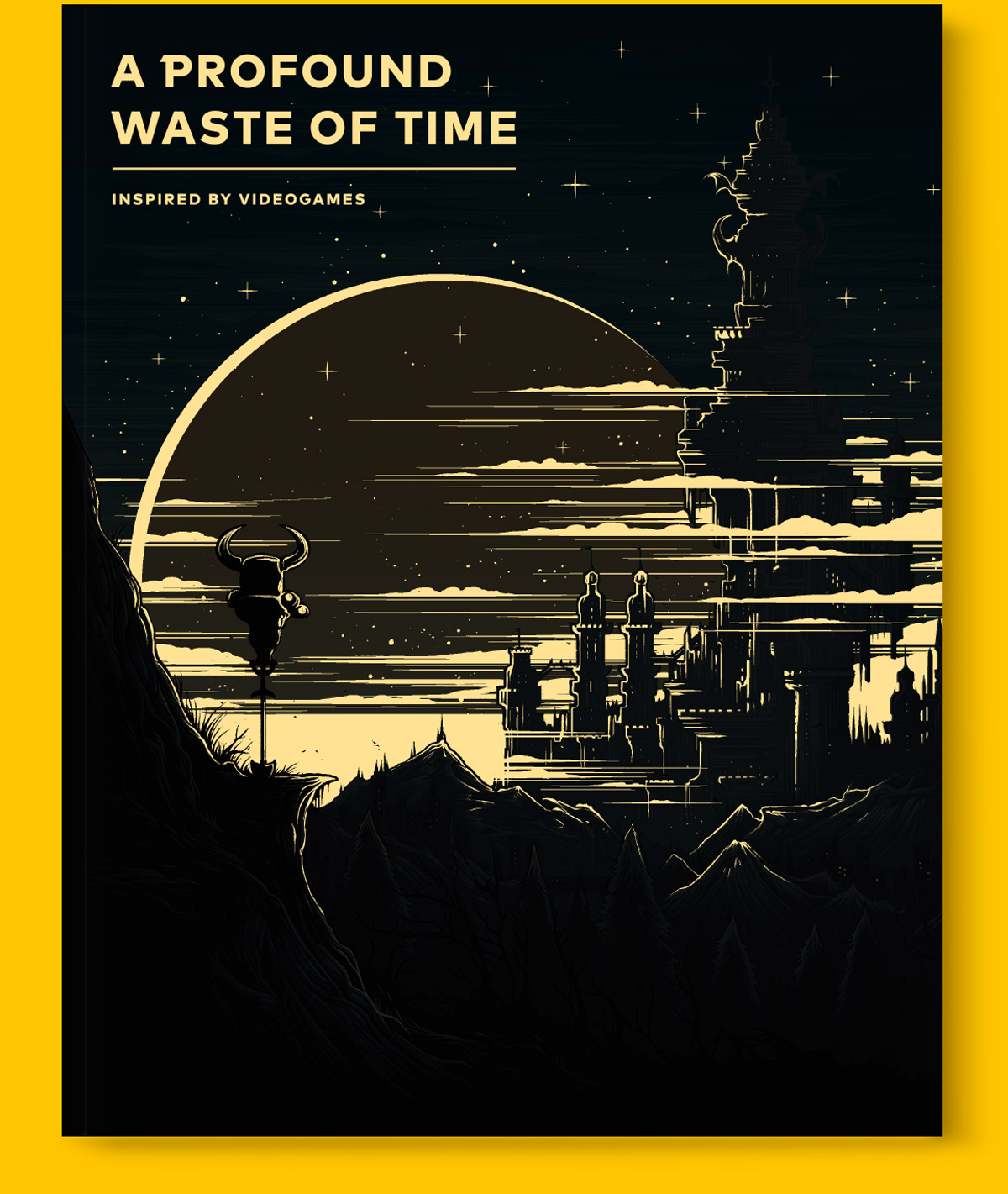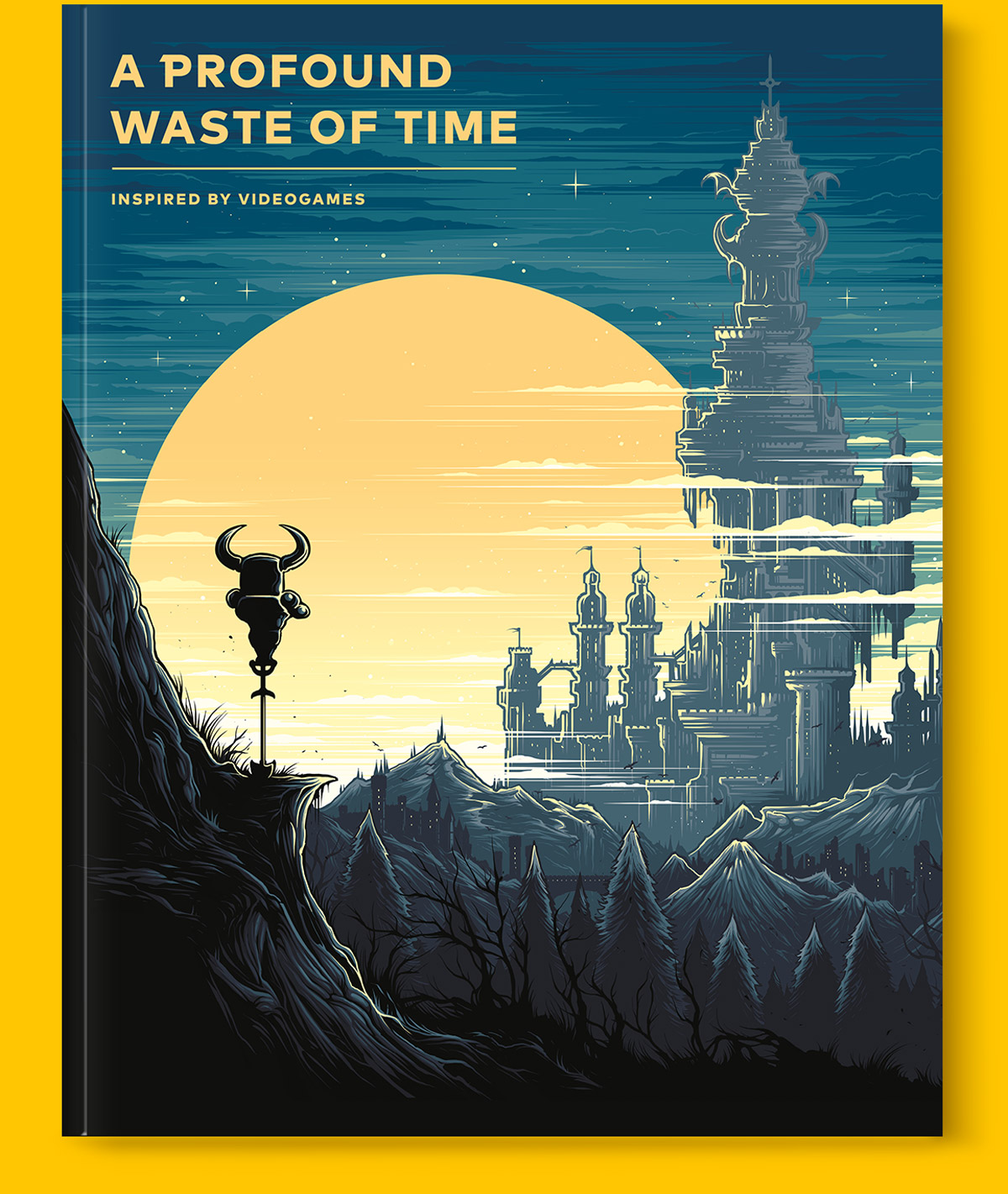 A Profound Waste of Time is a new independent magazine that celebrates games as an art form. Each issue plays host to a rich variety of voices from inside and outside the videogame industry, interwoven with stunning imagery from leading illustrators and artists. Editorially discerning and beautifully designed, the magazine serves to celebrate gaming culture and discussion.
Following our successful Kickstarter campaign we can now offer orders of the magazine. While we've sold out of the special edition, we're currently looking into the possibility of a re-print, so please sign up to our to our newsletter for potential announcements.
The special edition is of limited quantity and features a special glow in the dark cover, along with a pack of digital wallpapers.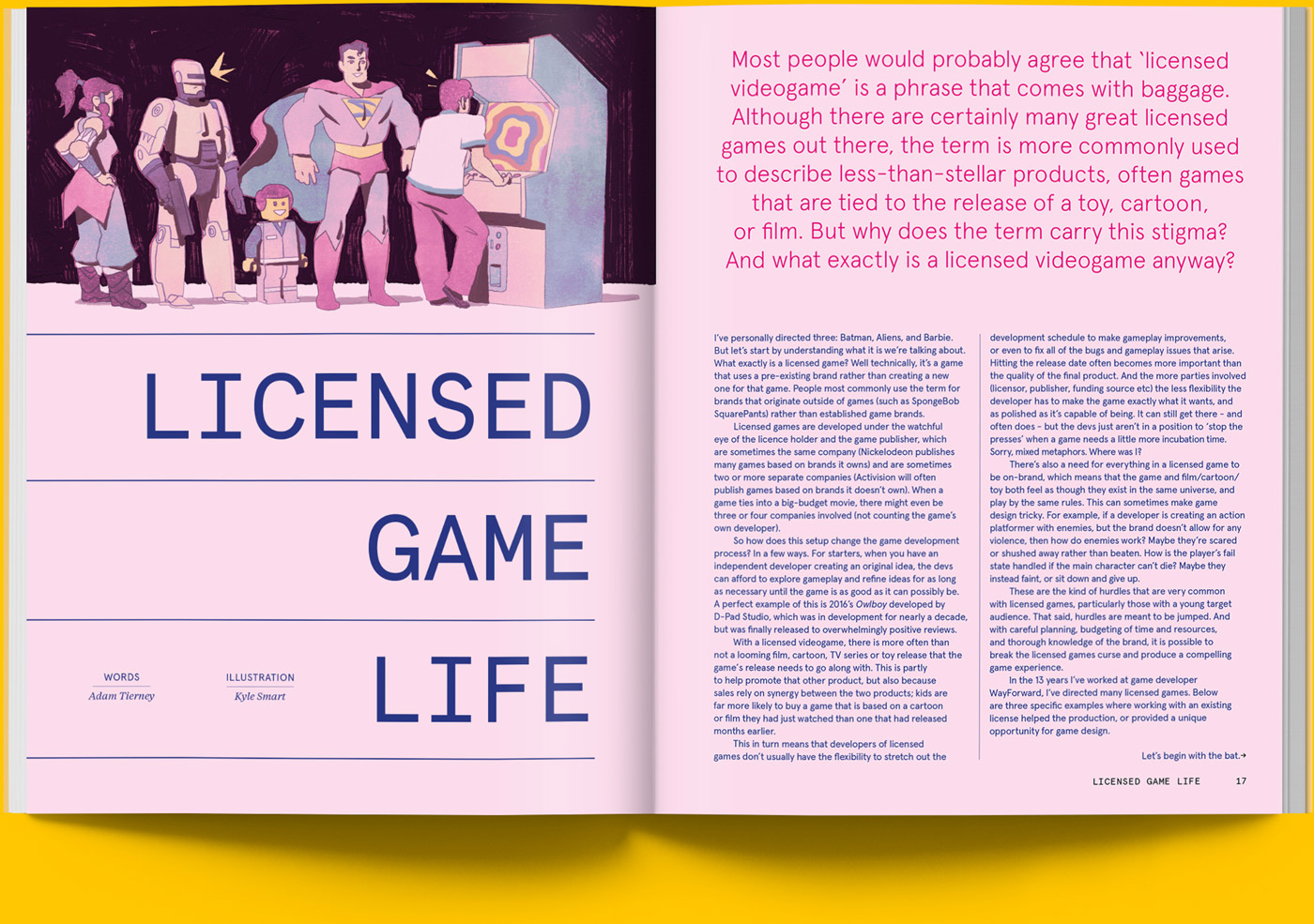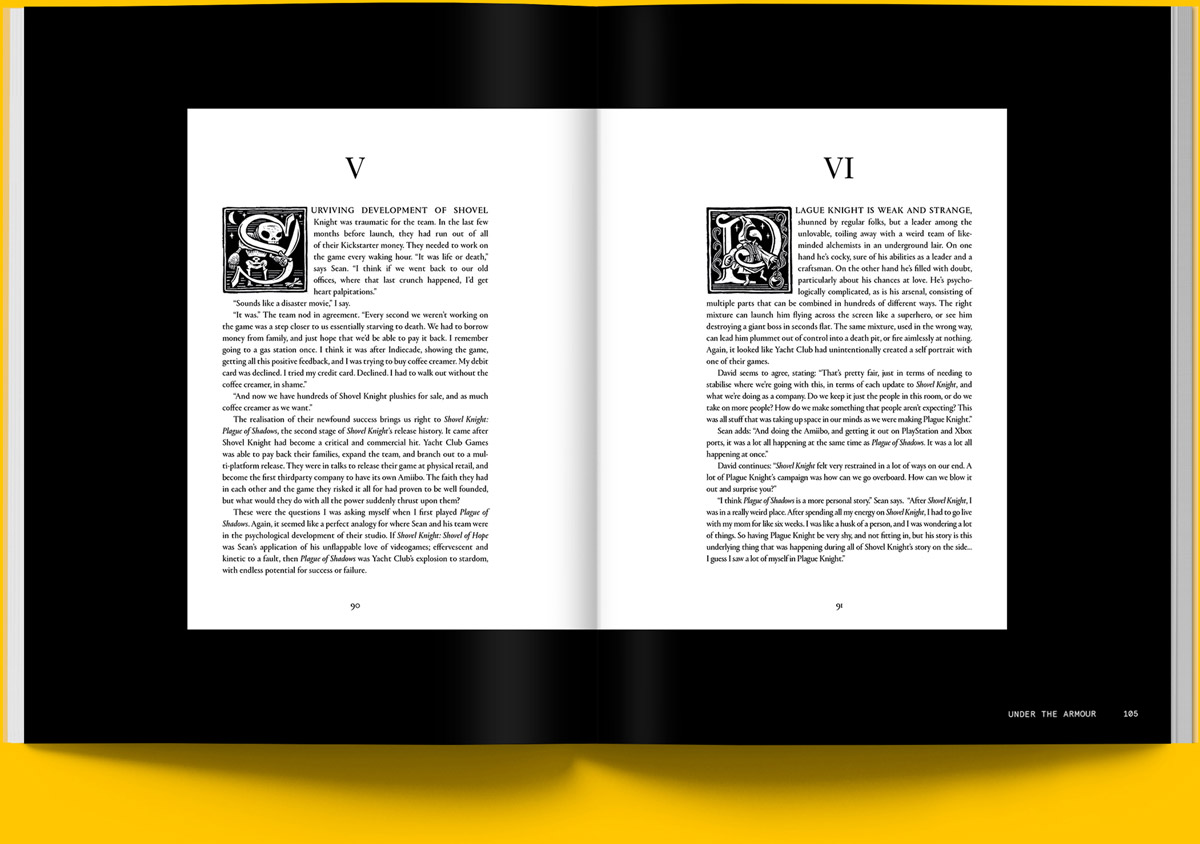 Specs
210 x 270 mm
Perfect bound
Litho print
Printed on 150 gsm Munken Lynx
Over 180 pages
24 page cut down section
BIT.TRIP Risograph 198 x 250 mm
Over 30 writers and illustrators
In this issue
An in depth interview with Yacht Club Games
Undertale creator Toby Fox in conversation with composer Jake Kaufman, illustrated by artist and animator Temmie Chang
Writer and actor Ashly Burch reflects on her perfomance as Chloe in Life Is Strange
A four-page fold-out Downwell diagram annotated by the game's creator Ojiro Fumoto
After watching his mother play her first videogame, Vlambeer co-founder Rami Ismail explores the idea of games as a language.
Cover art by renowned illustrator Dan Mumford